Unknown aircraft bombed Syrian Democratic Forces in Abu Asi village – west of Tabqa
TABQA, SYRIA (June 8, 2017) – According to several local sources in Syria, the US-backed Syrian Democratic Forces (SDF) were bombed by a unknown aircraft in Abu Asi village. The village is located 15km west of Tabqa city which was captured by the SDF in May.
Some unconfirmed reports also indicate that several positions of the Syrian Democratic Forces west of Raqqa City were struck by an aircraft. This comes just one day after the US-backed SDF launched a major operation to liberate the city of Raqqa from ISIS. The Kurdish-Arab-Christian alliance has been besieging Raqqa since November 2016, when the US-backed force started the so-called "Wrath of Euphrates" military operation.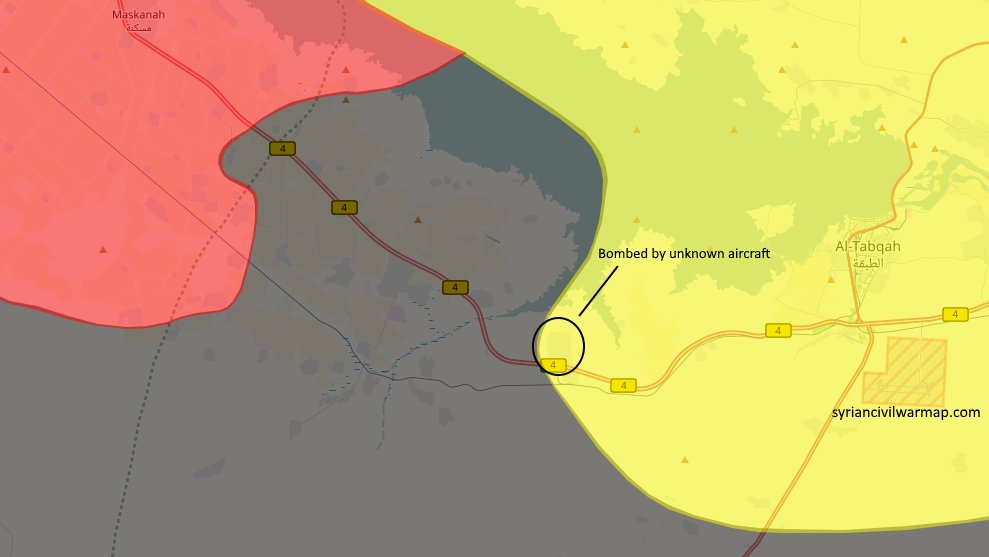 Îlham Ehmed, co-chairperson of the Syrian Democratic Forces claims that the aircraft bombing the SDF near Raqqa and Tabqa belongs to the Syrian Government. These airstrikes could be a retaliation for earlier US airstrikes against Syrian Government Forces in southern Syria.
Visit our Frontpage for a interactive map of the Syrian Civil War